You know our drinks are great….how about trying a sandwich, salad or soup?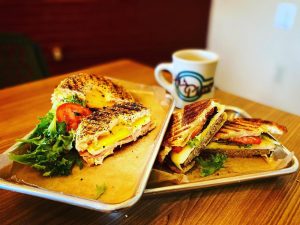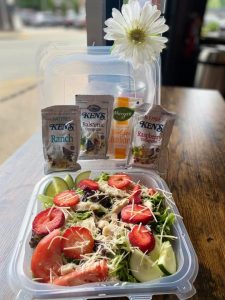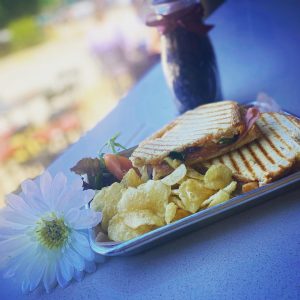 Looking for a great way to start your morning…our breakfast sandwiches are finally here! Your choice of ham, bacon, sausage…your choice of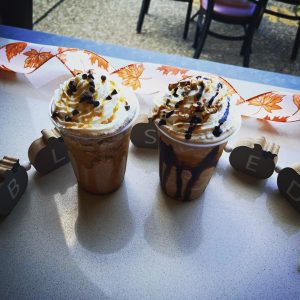 multigrain bread, bagel, croissant, panini, or wrap. your choice of 5 different cheeses and multi sauces all to make it your way!
Lunch sandwiches and salads are here NOW too!….WHY DID IT TAKE YOU SO LONG?????
Well, like everything else we do we searched not just for meats, cheeses, and sauces….anyone can do that…we looked for something we would enjoy eating and a quality and value we are proud of, that is still going to be a blessing to you!!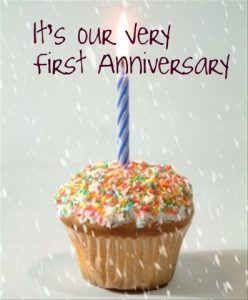 "Thank you" is not enough to say to all of our new friends and those friends who have been with us since September 13, 2021.
We have loved getting to know you, praying with you, and making your favorite drinks, sandwiches, and salads. We could not have done it without God's direction or your faithfulness.
Come celebrate all of September with us.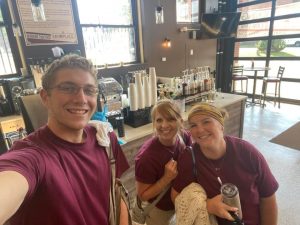 Every week will be something new and you won't want to miss the block party on Saturday, September 17 from 9:30 am -1:00 pm. They are closing Third Street and we will have live music, games, crafts face painting and so much more. Keep watching as we update our posts.
Join us…
Our hours:
Monday-Saturday, 6am-2pm
STAY ALERT FOR "POP UP" evenings
Come celebrate with us! we are running specials all month long!